UNDERSTAND
THE PROBLEM
I believe that 3D printing is the future of fashion. With the current developments we are experiencing in this technology there are a great number of opportunities to create amazing new products and materials. Since we aren't able to 3D print fabrics yet, I decided to team up with Cosine Additive and focus my thesis in designing flexible, adaptable, fashionable patterns. The intent is to explore the possibilities of creating wearable 'textiles' with structures that are designed in relation to function and materialization through anatomy, movement and utility. As far as additive manufacturing and the fashion industry are concerned they are mainly focused in accessories and conceptual sculptural pieces. However, these aren't functional garments that adapt comfortably to the body and to human movement. Through this explorative project I hope that I can contribute into the future of fashion.
Designer:
Maria Alejandra Mora-Sanchez
WAYUU
SPRING 2019 COLLECTION
EXPLORATION OF 3D PRINTED FABRICS
INSPIRED BY THE TRADITIONAL WAYUU TEXTILES
The WAYUU tribe is an indigenous community of the Guajira Peninsula in northern Colombia and northwest Venezuela. They are well known for textiles, crafts and patterns which are inspired by nature and the tribe's surrounding environment.
EXPLORE
EARLY CONCEPTS
Studies - Renders - Sketches
Mechanical Components & Fabric Weaving
During this stage I realized that mechanical components weren't practical for wearables and that the functional mechanisms must be incorporated within the design integrity of the textile pattern.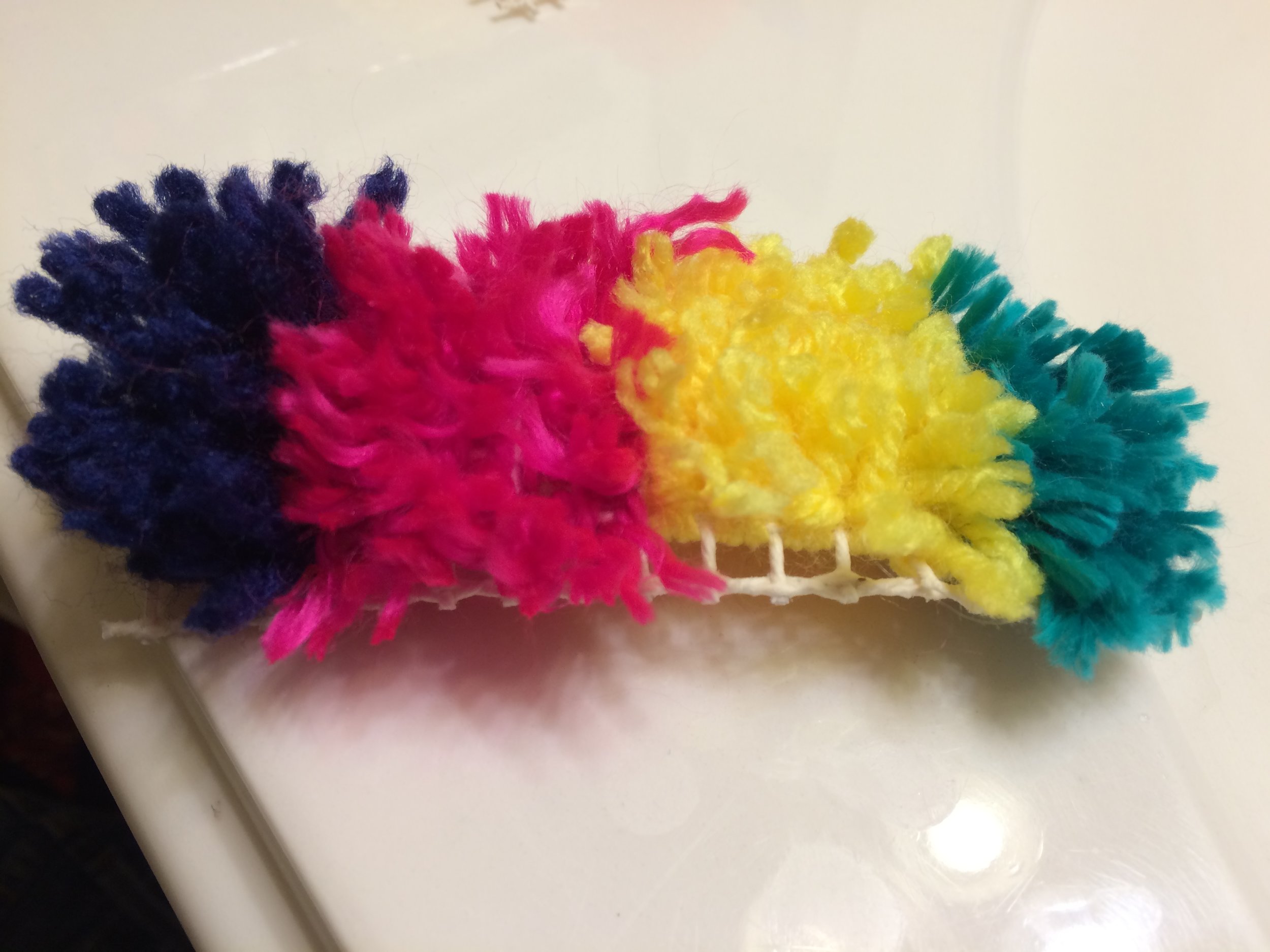 AUXETIC PATTERNS
the solution
The collection explores ready-to-wear auxetic patterns which expand under longitudinal strain and contract when compressed.
This behavior gives the swatches various beneficial effects compared to the current ones in the market.
Their added value lies in form, function and the geometric arrangements of the patterns.
THERMOPLASTIC POLYURETHANE (TPU)
THE Material
auxetic patterns
Increased shear modulus.
Improved indentation resistance.
Enhanced plane strain fracture toughness.
Improved energy absorption properties.
Enable porosity/permeability variation with strain.
Ability to form synclastic curvatures.
thermoplastic polyurethane
High abrasion resistance.
Low-temperature performance.
High shear strength.
High elasticity (500% elongation).
Oil and grease resistance.
FFF VS SLS PRINTING
My initial method of fabrication was SLS printing. After analyzing the pros and cons between both I decided FFF would be the best option for this project.
Adapts to body changes and body types
PROTOTYPING
MATERIAL Testing
Nylon - Ninja Flex - TPU
We tested different materials to see how the patterns behaved and attempted to print the patterns on stretchy fabric.
Testing took the most time and effort, but through each failure we became closer to our final TPU settings.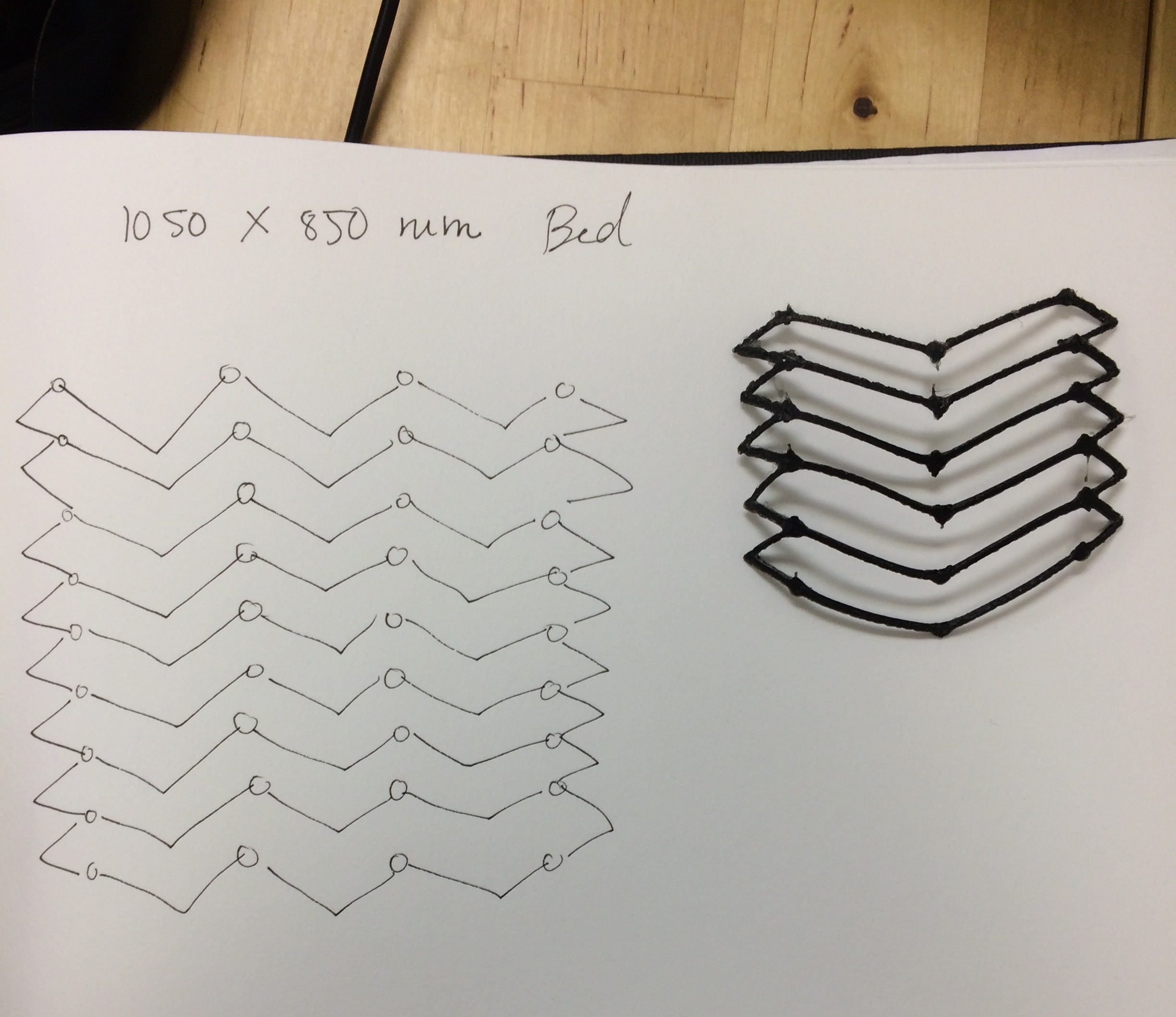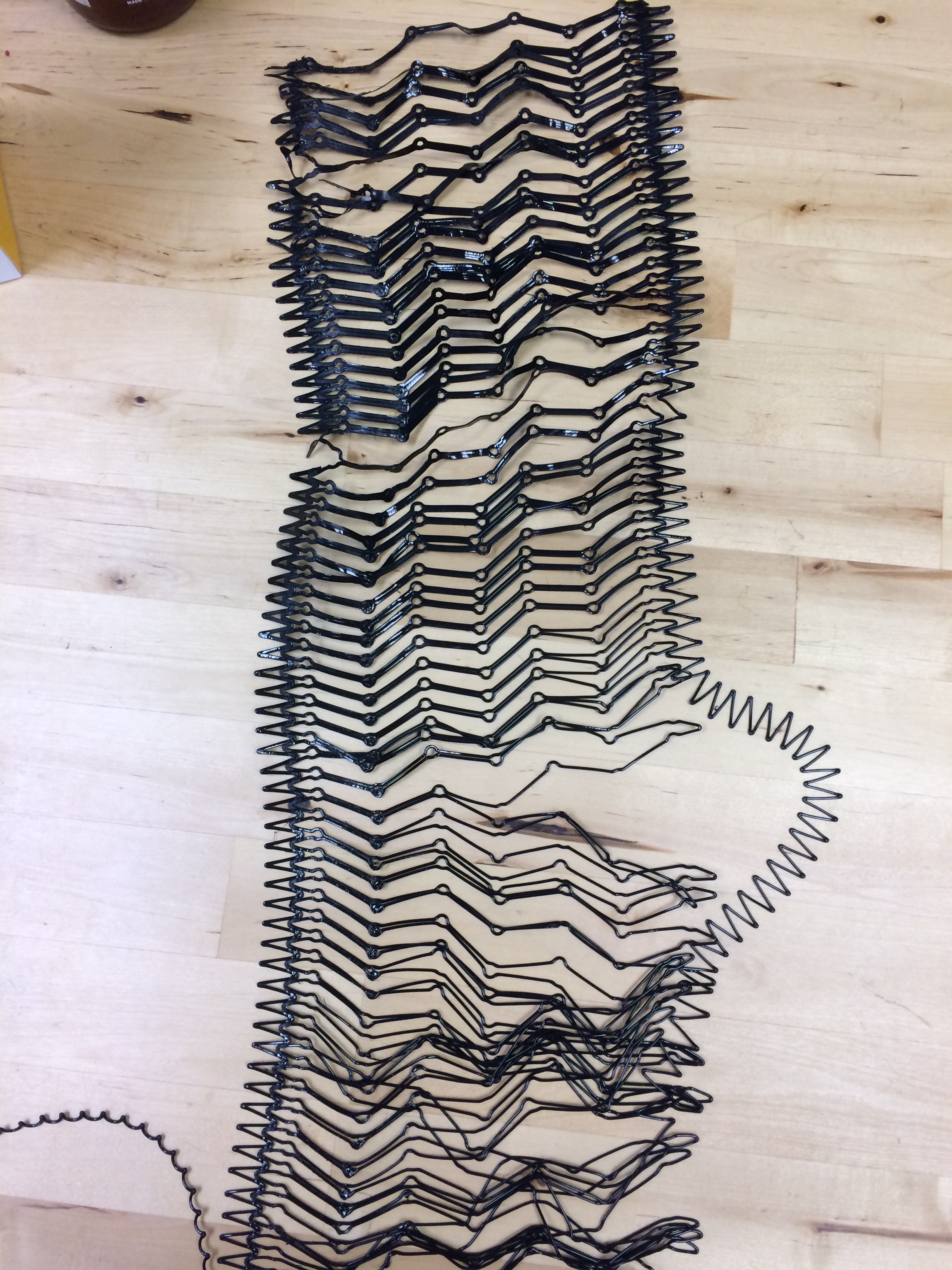 FASHION COLLECTION
FINAL SKETCHES
EXECUTE
Look no. 2 | Pattern 6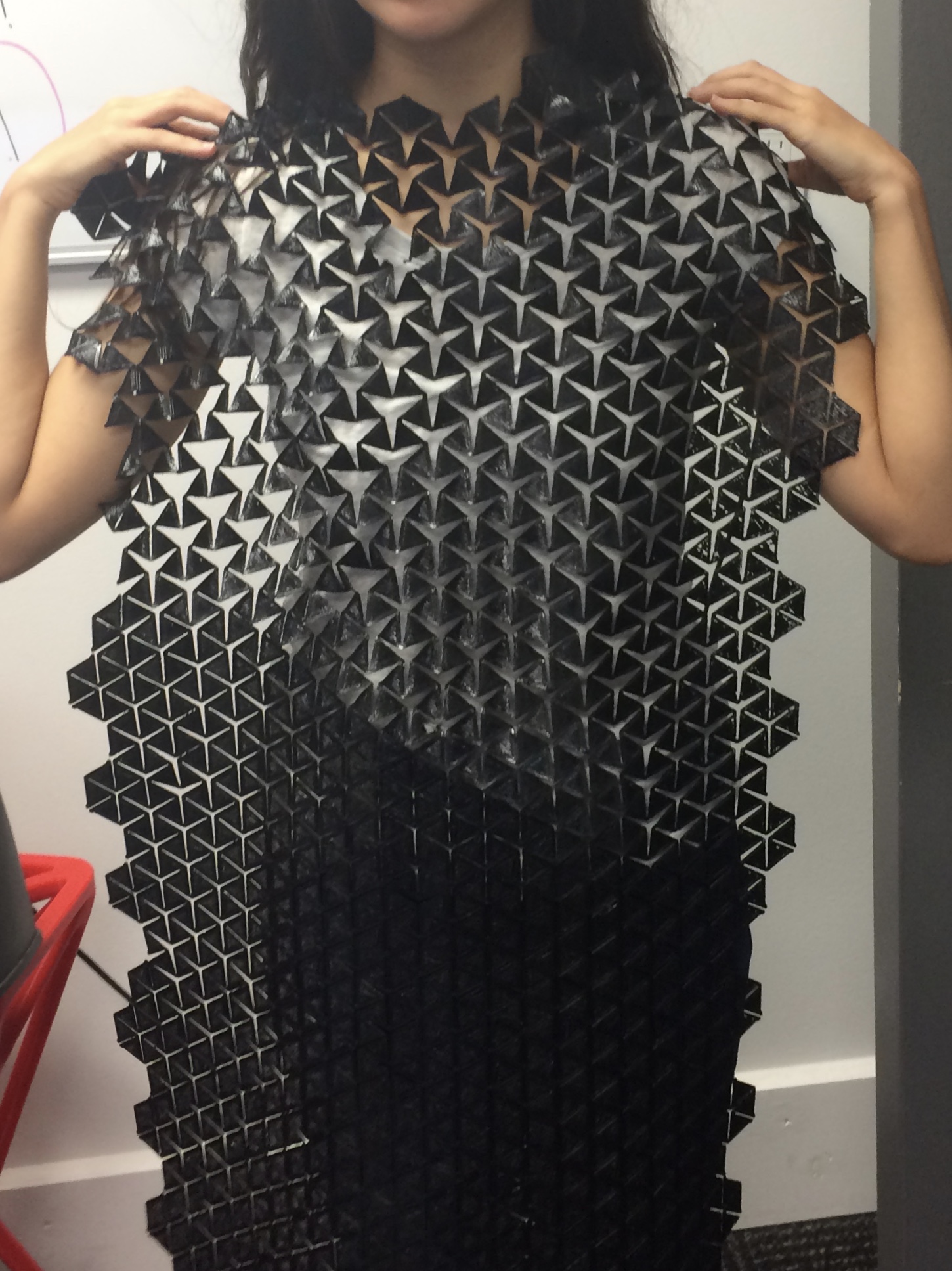 LOOM
final dress
Loom is an expandable, adaptable, wearable and flexible 3D printed dress. It combines textiles and additive manufacturing by applying materials and auxetic structures that consider function and the human body.