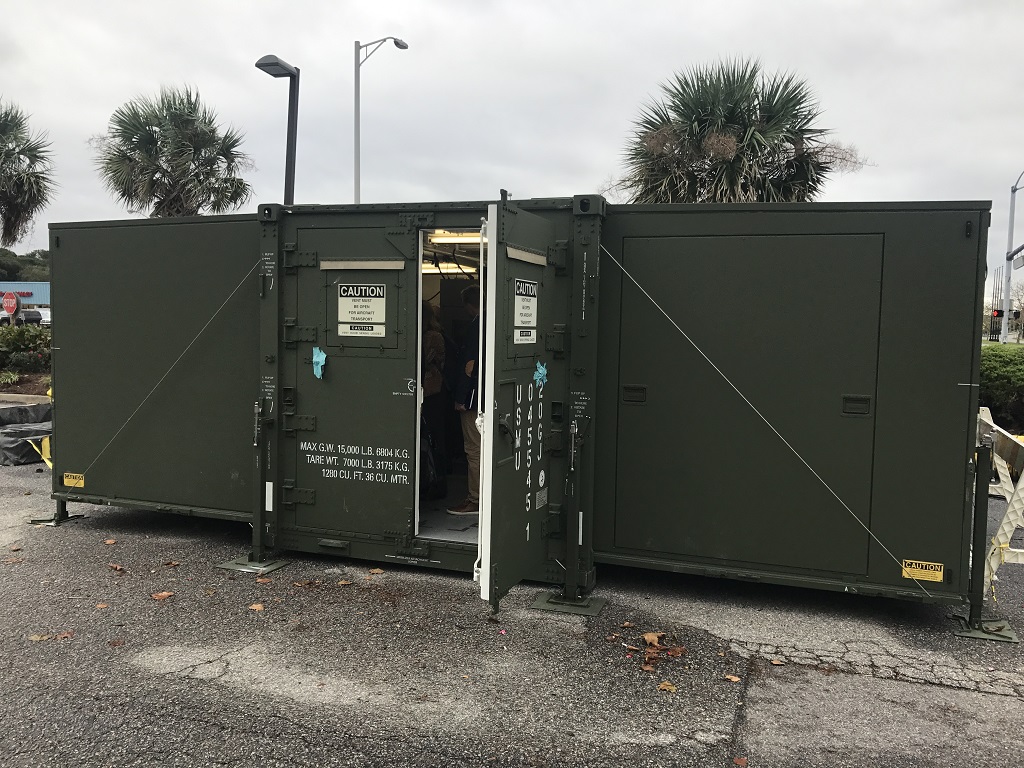 Cosine Additive supports the Armed Forces and when the Marines contacted us, we were ready for duty. The US Marine Corps are currently pursuing a project called X-FAB and the AM1 Industrial 3D Printer of Cosine is the core of their project.
A year ago, the Marines came to Cosine with one mission, knowing that we're the solution.
During their latest deployment in Afghanistan, they had a problem with one combat vehicle. The mount of the screen that helps the gunner to aim the main gun broke during operations, and no amount of duct tape was able to solve the problem. Without that screen, the weapon systems of the vehicle were inoperable, severely reducing the combat efficiency of that unit in case they encounter a Taliban ambush.
They ordered a new frame, but it took one week for the logistics command to process the order, another week of the company in the US to make the frame, another one to ship the frame to Afghanistan, and once in Afghanistan it took them TWO WEEKS to receive the frame on the Forward Operations Base (FOB).
By that time, the Marines had finished their deployment and were stationed in Japan.
We helped our fellow Marines by sending them their own AM1 XL 3D printer to be used in their mobile manufacturing unit. Finally, the Marines can use this large 3D printer to give them the quick repairs that they need in the battlefield… and FAST.
Here is an image of a 3D printed mount like the one in the story, but with one change. What in the past took them 4-5 weeks to acquire, they were able to 3D print in just ONE DAY.
After deploying the AM1 on the latest NATO exercise in Norway, the Marine Corps is very pleased with the results:
'"The AM1 has greatly improved our flexibility in the battlefield, allowing us to have a quick turnaround of parts to keep vehicles and units operational on the roughest environments."
- Master Srgt McCue